Donald Trump has left office but searching the word "Trump" on Twitter still returns tweets mentioning the official @POTUS account, even when the former president's name is not mentioned.
Users of the social network have started to notice and many are asking why a search for Trump shows tweets linking to President Joe Biden's account.
The @POTUS account used by the previous administration was archived at the end of Trump's term. A new @POTUS account is now active and being run by the Biden team.
A quick review of "Trump" search results shows that many of the tweets don't feature the word at all, but instead use @POTUS and are referring to the new president.
It was not immediately clear why this was happening but some users were not impressed, tagging Twitter Support in posts and calling on the company to act.
"When I search the word trump I'm getting many results without the word trump in them, but which have the handle @potus in them. (eg: posts by people saying they are 'following @potus again') Seems like some wires have gotten crossed," tweeted user @MarytheRobot.
This comment was typical of many users' reactions. A search for "Trump" showed many posts from January 20 or 21 where users said they had begun to follow the @POTUS account.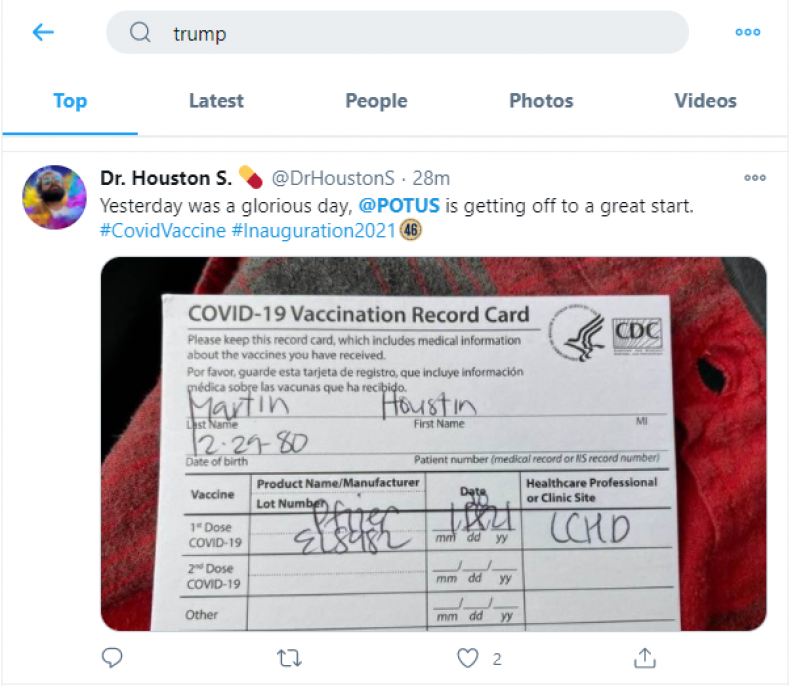 The former president's personal Twitter account was permanently suspended following the riot at the Capitol on January 6 that left five people dead. Trump tried to circumvent the ban by tweeting from the official @WhiteHouse account but Twitter deleted his offending tweets.
It became clear on Thursday that the search problem was widespread on Twitter.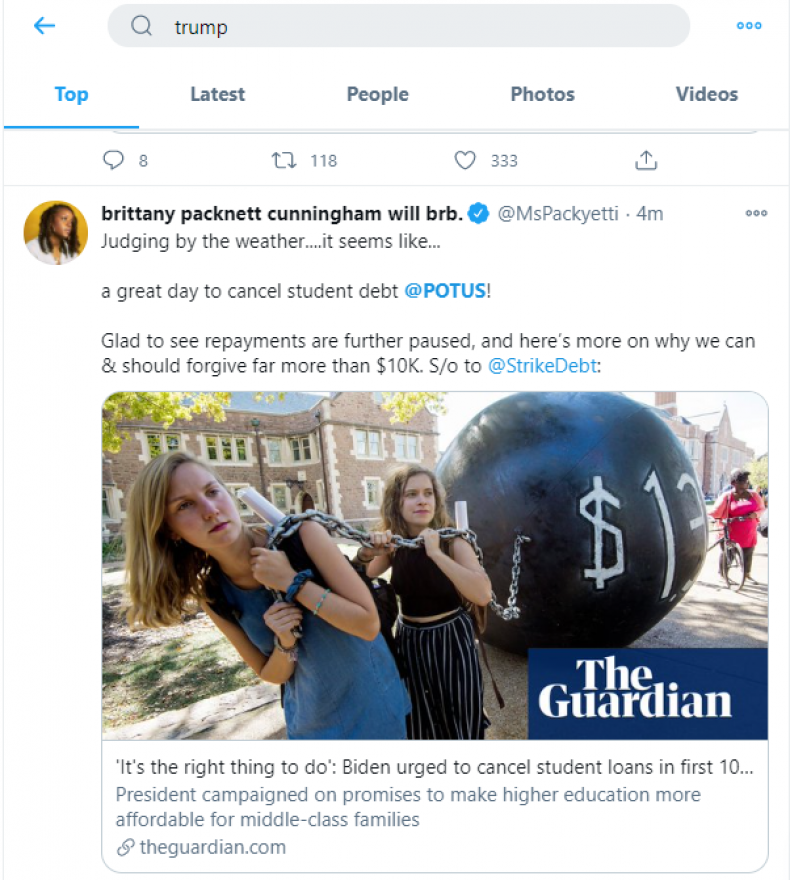 The issue appears to go beyond the single word "Trump." Searches for Ivanka Trump, Melania Trump, Eric Trump and Barron Trump all returned results featuring the @POTUS tag that were not related to any of those individuals.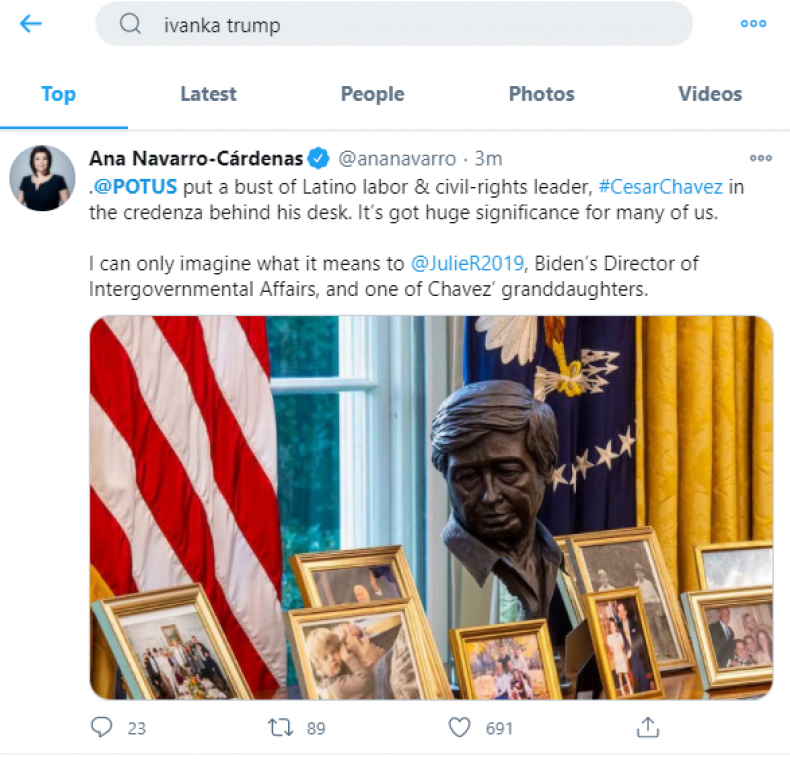 This did not appear to work for Donald Trump Jr., however. User Bruce Potter pointed this out on Wednesday, posting: "I'm not sure what Twitter's algo[rithm] is doing, but when you search for some members of the Trump family, it returns search results for @POTUS instead. Don't work for all (Don Jr, for instance)."
The Biden transition team and Twitter had clashed over control of the @POTUS and @WhiteHouse accounts in the run-up to the inauguration. The Biden team wanted to keep the accounts' followers rather than start from scratch.
Twitter has been asked for comment on this article.